Search results for "Dave Parker"
The Dead Hate the Living!
The Dead Hate the Living!
When a renegade band of young filmmakers break into an abandoned hospital to make their horror epic, they stumble upon a real dead body and decide to use it in…
The Hills Run Red
The Hills Run Red
A bunch of younger horror followers go trying to find a movie that mysteriously vanished years in the past however as an alternative discover that the demented killer from the…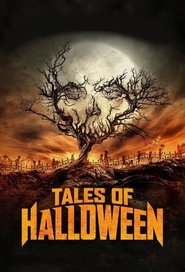 Tales of Halloween
Tales of Halloween
Six tales from terror's top supervisors. Ghosts, ghouls, monsters, and also the devil enjoy terrorizing unsuspecting residents of a suburban area on Halloween night. This creepy anthology unites classic Halloween…
It Watches
It Watches
Andre, recovering from a current accident, agrees to assist his buddy Robert by taking on a home sitting job at a creepy house nestled within the hills above Los Angeles….